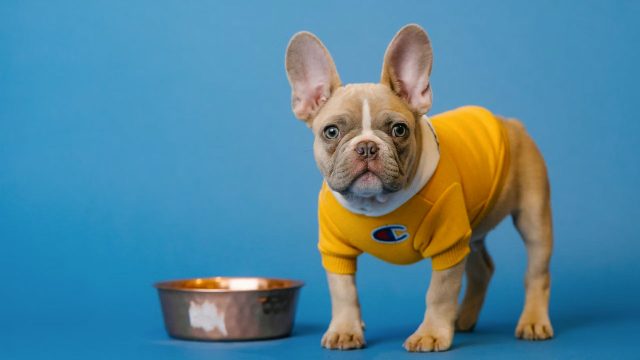 As a dog owner, it can be frustrating and concerning when your dog is a picky eater and turns its nose up at mealtime – don't worry because you're not alone.
Did you know that over 50% of dogs are picky eaters, and in most cases, their caring owners don't know why?
That's right, half of our furry friends refuse to eat their food or need coaxing to do so.
But before you start doctoring their food or free feeding, let's dive into the truth about picky eaters and how to handle the situation without creating unhealthy habits.
As a dog lover myself, I understand the desire to spoil our pets with tasty treats and table scraps, however, the truth is that picky eating in dogs can lead to behavioral issues and even malnutrition.
In this article, I will explore the common causes of picky eating, the role of taste and smell, the importance of finding the right food for your pup and how not listening to what your dog is telling you may have contributed to picky eating.
So, if you're ready to learn how to encourage your dog to eat without resorting to unhealthy habits, let's dive in
Common Causes Your Dog is a Picky Eater
There are a few common causes to consider.
First, it could be a matter of smell.
Dogs have a much stronger sense of smell than humans, and if their food doesn't smell appetizing, they may not want to eat it.
Secondly, it could be a matter of taste.
Dogs, like humans, have taste preferences when it comes to their food.
They may not like the texture, flavor, or even the brand.
Finally, it could be a matter of health.
Your dog knows instinctively what they need to eat to be healthy; or
If your dog is feeling unwell, it may not feel like eating.
So, what can you do if your dog is a picky eater?
Firstly, don't panic. Your dog will not starve themselves to death.
Secondly, ask yourself if your dog is eating the best food for their health.
Consider different types (raw, freeze-dried, dehydrated, dry kibble) brands, textures, and flavors.
Many dogs have food allergies, and your dog may know better than you that the food you are offering them is not the best for their health.
If you are already feeding a highly nutritious food, you can try adding some healthy toppers, such as cooked chicken, vegetables, or a splash of unsalted, organic bone broth.
You may be feeding too much, or giving too many treats during the day, so your dog is simply not hungry at mealtimes or prefers to wait for more treats they know will soon be coming.
Finally, try to establish a feeding routine, and if they've shown no interest within 20 minutes, remove the food and try again at the next feeding time.
They may be more interested in eating if they understand they have a window of opportunity.
Feeding them at the same time every day can help regulate their appetite and ensure they are hungry at mealtime.
If you are concerned that there may be underlying medical conditions causing them to refuse their food, it's important to consult with your veterinarian.
The Role of Smell and Taste in Dog Food
When a dog is first born, they rely on their sense of smell before anything else, therefore, when it comes to smell and taste, it's easy to understand why some foods are more appealing than others.
While it's frustrating when your dog turns their nose up at their usual food, it's important to understand that there may be simple reasons for this.
If your dog has always been a picky eater, it may simply be a matter of taste preference.
Are you feeding dry kibble? Did you taste it yourself?
Most of these types of food have a minimal smell and little taste.
Consider that if first the food has little enticing smell, and then the taste is also less than appealing, what's in the food bowl is offering very little incentive unless the dog is really hungry.
In other words, if you want them to enjoy eating their food, it's important to find the food that your dog finds appealing.
However, always keeps in mind that if your dog has suddenly become a picky eater, and has refused their food for more than 2 or 3 days, this could be a sign of an underlying health issue.
Finding the Right Food for Your Pup
It's essential to discover the ideal food for your furry friend to ensure they're getting the proper nutrition they need.
If your dog is all of a sudden being a picky eater, it's crucial to evaluate its current diet.
Perhaps it's time to switch things up and find a new type of food that will entice them.
Here are three things to consider when finding the right food for your picky pup:
1. Age: If you have a young puppy who's a picky eater, it could be a sign of a more significant problem.
A six-month-old puppy that has become a picky eater may need to see a vet to rule out any underlying health concerns.
2. Size: What to feed a picky small dog may differ from what you would feed a larger breed dog.
Small dogs or older dogs may need smaller pieces of kibble or softer food to help them chew and digest their meals.
3. Ingredients: When looking for new food for your furry friend, it's essential to read the label and really understand the ingredients.
Dogs may have allergies or preferences for certain flavors, so it's crucial to find a food that works for them.
Tips for Encouraging Your Dog to Eat
Encouraging a pup to eat can be a tricky task, but there are ways to make mealtime more enticing and enjoyable for them.
If your dog is being a picky eater all of a sudden or has always been one, there are a few things you can try.
First, consider changing their diet.
Look for high-quality dog food that is made with real meat and doesn't contain fillers or artificial preservatives.
Consider a raw food diet that is naturally what they would eat in the wild and has been proven to extend the life of our fur friends.
You can also try adding some wet food or a topper to dry food to make it more appetizing.
If your puppy is a picky eater, try feeding them smaller meals more often throughout the day.
This can help them maintain their weight and keep their energy levels up.
You can also try hand-feeding them their meals to get them more excited about eating.
Another trick is to feed them in a separate room away from the distractions of other pets or people.
And if your picky eater needs to gain weight, consider adding healthy supplements to their meals, such as canned pumpkin or boiled chicken.
If your dog's picky eating habits persist or are accompanied by other symptoms, such as vomiting or diarrhea, it's important to take them to the vet for an exam.
More often than not, a dog becomes a picky eater simply because they do not like the food you have chosen to feed them.
Frequently Asked Questions
How often should I change up my dog's food to avoid picky eating habits?
I've learned that once you find the right food for your dog, no matter their size, so long as you are not over-feeding or giving too many treats and they are receiving adequate exercise throughout their day, they will no longer be picky eaters.
Dogs thrive on routine and familiarity, so focus on finding a high-quality food that your dog enjoys and stick with it.
Remember that dogs won't starve themselves, and a little competition or hand-feeding can often improve their appetite.
Should I be concerned if my dog regularly skips meals?
As a dog owner, I've often wondered if I should be concerned when my furry friend skips meals.
Relax, because dogs won't let themselves starve, even if they're picky eaters.
As humans, we tend to fall into the trap of treating our pets like small children who need to eat three meals a day to grow big and strong, but that's not the case in the dog world.
In fact, free feeding (leaving food out all day as you would for a cat) is not natural for a dog and can actually create behavioral issues.
Hand feeding is another way to show your dog that you are really in control of their food.
If your dog is a picky eater and regularly skips meals, don't worry too much and trust that they won't let themselves starve.
Are there any specific breeds that are more prone to picky eating?
I've always been curious about whether there are certain breeds that are more prone to picky eating.
While it seems that smaller breeds may be more discerning about their food than others, ultimately any dog can become a picky eater.
Often, we are helping to create a picky eater by free feeding, rather than setting regular food times, feeding too many treats throughout the day, not providing enough daily exercise, or not choosing the right food for our dog.
Conclusion
I hope this article has helped you to understand why dogs may become picky eaters.
It's easy to fall into the trap of constantly doctoring their food or worrying they aren't getting enough nutrients, when the truth is often as simple as the dog telling us that they don't like the food in their bowl, by refusing to eat it.
While they won't starve themselves to death if there is nothing offered that they actually want to eat (like people) dogs know what they like.
By understanding the common causes of picky eating, such as smell and taste preferences, and finding the right food for your pup, you can encourage them to eat without resorting to unhealthy habits.
With a little patience and understanding of what your dog is trying to tell you when they refuse the food you are offering, you can help them develop healthy eating habits for a happy, long life.
– Asia
Dog Whispering for 40+ years – Dog Training in Victoria
© K-9SuperHeroesDogWhispering.com Since 2008
Resource: Newsweek