Dog Training in Victoria & Saanich, BC
If you're in search of a local dog trainer in Victoria, BC, and the Saanich peninsula area, who can help you connect with your four-legged companion, your search ends here at "K-9 Super Heroes Dog Whispering."
Our Victoria-based establishment boasts over two decades of experience in positive reinforcement dog training.
We've been aiding dog enthusiasts in comprehending canine psychology and nurturing content, stress-free dogs.
Our primary focus lies in providing personalized, in-home dog training sessions tailored to meet your pup's unique requirements.
Our expert dog trainers, Asia and Jim, specialize in puppy training, ensuring your newest furry family member begins their journey on the right paw.
We cover house training, fundamental commands, and essential skills for your young dog.
For adult dogs, we offer exceptional dog whispering services to resolve any unwanted behavioral issues that might be causing stress within your family.
At "K-9 Super Heroes Dog Whispering" in Victoria, BC, we firmly believe there are no bad dogs, only misunderstood ones.
This belief drives our use of positive training methods, making learning enjoyable for your dog.
Our customized training sessions, coupled with exclusive training plans, will leave you astonished at how swiftly your dog can master new tricks and behaviors.
But that's not all—we also extend our services to include in-home Executive Pet Sitting.
So, while you're away on business or vacation, rest assured that your cherished furry friend is in capable hands.
Don't compromise when it comes to the well-being of your beloved pet.
Get in touch with "K-9 Super Heroes Dog Whispering" and Executive Pet Sitting today!
Who is K-9 Super Heroes Dog Whisperng?
At K-9 Super Heroes Dog Whispering, we're all about dogs and humans living together in pure harmony.
Having worked with dog guardians for countless years, we've uncovered that many of today's behavioral issues stem from shifting roles for both humans and dogs.
You see, back in the day, our relationship with our canine pals was vital because they had important jobs, and were an integral part of our lives and prosperity.
But times have changed.
Nowadays, many dogs are chosen primarily as companions, which can lead to misunderstandings between them and us.
Plus, society has started expecting dogs to fill roles previously held by human children and adults.
With pets often outnumbering kids 4 to 1, it's taking a toll on both dogs and humans.
As a result, dogs are feeling stressed and unbalanced, lacking clear roles and the leadership they need to thrive in our families.
However, we believe that deep down, dogs are just meant to be dogs.
Our One-on-One Dog Training Approach
With over 20 years of experience observing animals in the wild, our team at K-9 Super Heroes Dog Whispering has crafted an effective teaching method that bridges the gap between dogs and humans by delving into dog psychology, making behavioral problems a thing of the past.
We've developed a personalized, one-on-one strategy to tackle any behavioral issues you and your furry friend might be facing.
Bringing a new puppy or adopting a dog is a joyful experience, setting you on a path filled with happiness, companionship, and endless laughter.
But, even with the best intentions, relationships can sometimes take unexpected twists.
If you're finding yourself in a less-than-joyous relationship with your fur friend and think that a crash course in dog psychology might be the ticket to getting back on track, we're here to help you achieve the bond you crave with your canine companion(s).
We're problem solvers at heart, always striving to find solutions for those tricky situations between humans and their doggie pals.
Our job isn't just a career; it's a passion.
Bringing positive transformation to the lives of both humans and dogs and helping them coexist peacefully and happily, is what fuels us.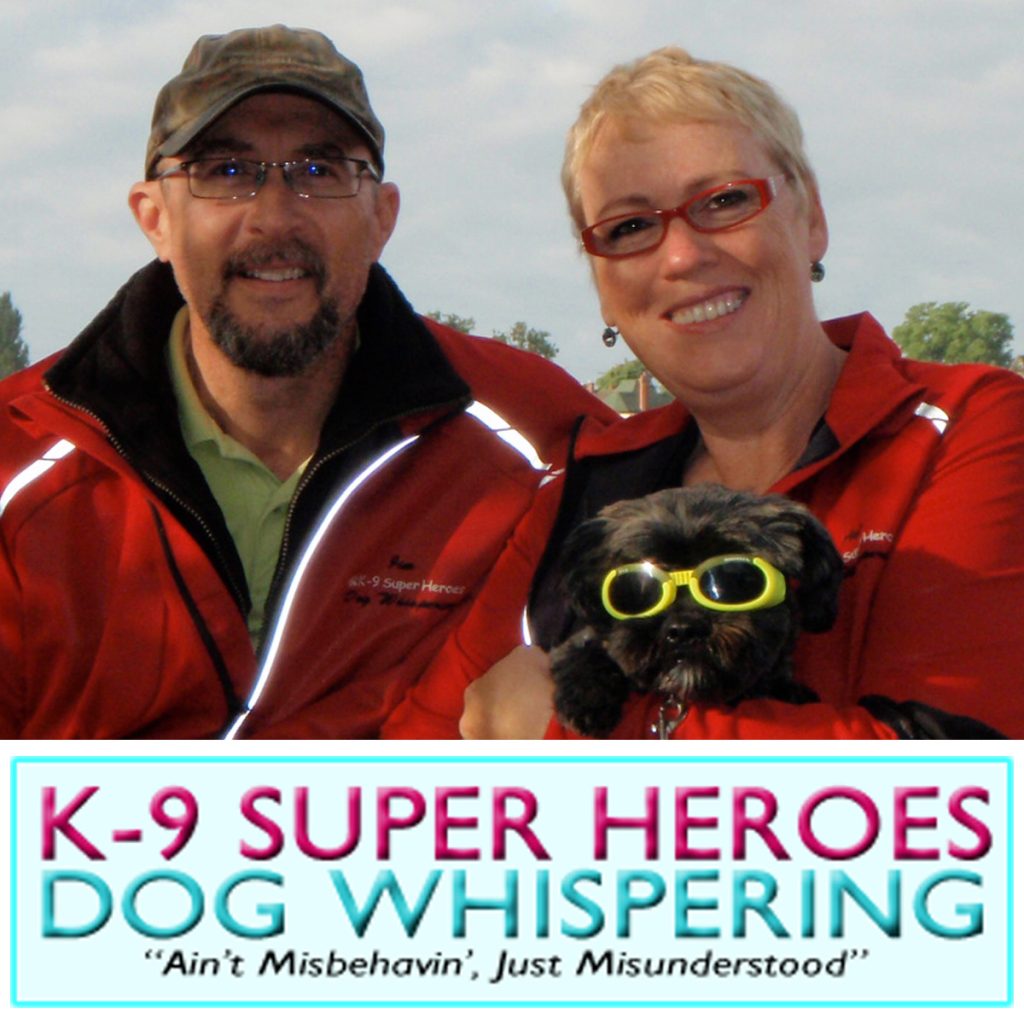 Our dynamic lives as humans sometimes make us unaware that our dogs might be feeling down, leading to exceptional dogs living less-than-exceptional lives.
If you're facing behavior problems with your dog, it's not because they're misbehaving; they're trying to tell you something's off-balance.
The good news is that dogs live in the present, which means that you can create a happy, peaceful life with your canine companion(s) in the future.
The husband-and-wife team of Asia and Jim will show you how to eliminate unwanted behaviors by going beyond training and understanding what your dog truly needs.
Spending some time with us now means you'll reap the benefits of being our lifelong client.
We're here to assist those who want nothing but the best for their dogs and families, and we're here to prove that your dog isn't misbehaving but simply misunderstood.
Our Personalized Dog Training Services
With over 20 years of experience, we can guide you to harmony in your dog-human relationship, resolving differences effectively.
Take a few moments to explore our website, read our reference letters and testimonials, check out our photo gallery, and see how we can help you and your dog.
Our dogs bring us incredible gifts, enhancing our lives in unique ways.
It's our duty to learn what THEY need to be happy and balanced members of our family.
Understanding our canine friends means we humans need to make the effort to communicate with them effectively and provide for their contentment.
We've always believed that with the right training, a person can be a dog's best friend.
Ready to experience over 20 years of dog wisdom and expertise?
We're confident we have what it takes to help you and your dog(s) live that perfectly happy, stress-free life together.
Give us a call today at 250-881-7795 or 778-678-DOGS (Cell), or book your Dog Whispering session online.
Because, with the proper training, we can all learn to be a dog's best friend.