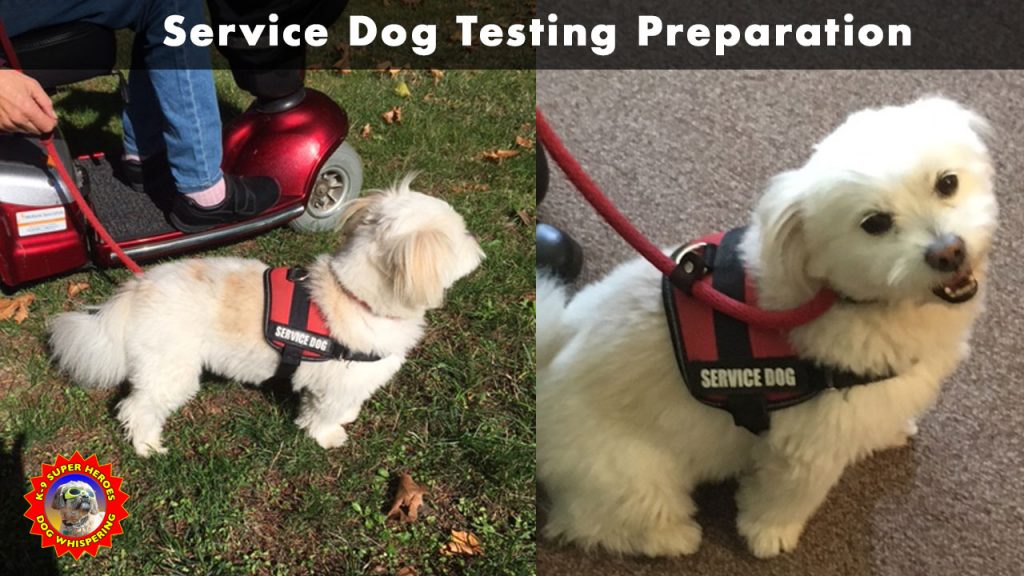 Are you planning to get your canine companion certified as a service dog in the Victoria, BC area?
Let us help you with the process by assisting in the preparation of your certification test by providing hands-on assistance that will cover all the service dog testing requirements and checklist.
The primary function of any service dog (not an emotional support animal) is to assist their disabled guardian in many daily tasks.
To be officially registered your dog must show that they are safe with any other dogs and people in any public setting such as buses, restaurants, stores, public access, elevators, etc.
All dogs are required to pass local British Columbia testing that consists of 40 specific tasks that will test the service dog's ability to fully assist the disabled individual, display a calm temperament and disposition in any busy location, must be any to display appropriate public behavior, and must not elicit or attract any type of attention in all public places, plus, the guardian must display that they are in total control of their dog at all times.
We will work with you to review all the necessary testing items and assist in developing a plan to help you work on all requirements to prepare you for your service dog testing.
To learn more please contact us via the form below to discuss how we can help you.